Public Employer TPA Services

Public employers in Ohio cannot afford to partner with inexperienced workers' compensation providers. Given the fiscal responsibility extended to program managers by the tax-paying public, it is vital that you work with only the most seasoned claim and actuarial professionals. Otherwise, shoddy claim representation and excessive fluctuations in premium rates can result when dealing with the wrong TPA.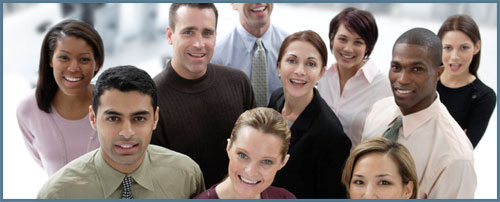 OUR EXPERIENCE

At Premium Risk, our staff has experience working with public employers that we believe is unmatched in Northeast Ohio. We have managed the claim and actuarial aspects of public programs for more than 50 public employers around the state, ranging from the largest public employer in Ohio to local schools and municipalities in your county. We have generated millions of dollars in savings for these clients – and provided professional and consistent claim and program management for all of our clients.

We also have extensive experience dealing with the unique challenges faced by the public sector workers' compensation program manager. These include higher base rates, collective bargaining agreement limitations and limited control of the outside hazards faced by public employees who work in a variety of locations on a daily basis. Our staff has worked closely with all of our public clients to insure that they have identified and closely review all options for their program, whether it be at the bargaining table or in hazard identification.

Click here to view Our Public Sector Experience


PREMIUM SAVINGS

Although group rating is great for those that qualify, it may not offer public employers the maximum premium savings they might enjoy. We will identify the premium rating option that makes the most sense for you, and ascertain associated costs up front. Every year public employers leave millions of dollars of premium savings on the table because their TPA partner has not identified the rating option that makes the most sense for their situation. Whether it is group, retro or merit rating, we pledge to find the right program fit for you.

We are so confident in our ability to manage your program effectively, lower your Experience Modification Rate (EMR) and reduce your subsequent premium obligation that we are willing to tie our fees to our success for you. That's right – significantly reduced fees up front in exchange for an opportunity to earn your trust.

Click here to view our 10 Keys to Success for the Public Employer

Contact us today to find out what makes us different from the rest, and the reasons we are the best TPA fit for public employers in NE Ohio.