Philosophy

Why Premium Risk LLC?

At Premium Risk, we pride ourselves on our commitment to exceeding the expectations of our clients. We realize that the most valuable way to help your company lower its workers' comp obligation is through effective analysis of your prior claim history, injury/accident prevention assistance and an aggressive approach to ongoing and future claims. We have positioned ourselves to specialize in assisting penalty and non-group rated employers once again attain premium levels they can afford. Our mission is to work closely with you in developing safety programs designed to reduce accident frequency and clam management strategies which will reduce your premium obligation. We know that proper communication and education are essential to any superior risk management program.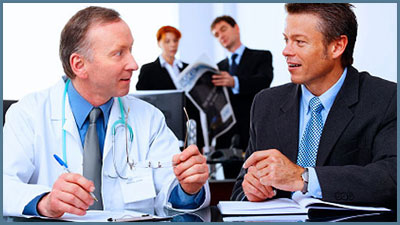 What Sets Us Apart from Others?

Third party administrators (TPA's) are key to helping Ohio employers manage their workers' compensation risk management programs. But not all TPA's live up to the service promises they make. There are several basic expectations with which any effective and professional TPA should have no problem meeting. They include:
Taking control of ongoing claims from the beginning, relaying to you any findings of prior conditions or other claims that may contribute to current disability, and /or other findings noted in initial medical reports that may influence your decision to certify or reject a claim;
Following through with all medical providers who might have information relating to the requested allowances of the claim;
Fully preparing you prior to disputed allowance hearings so that you are receiving the best possible representation;
Crafting 60, 90 and 180-day action plans for each of your lost time claims;
Identifying injury trends at your facility and working with you and/or your loss prevention partners to correct any safety concerns;
Following through and working with you on FULL duty return-to-work. While returning an injured worker to modified duty is a step in the right direction, your goal should be full duty return to work in all cases where that possibility exists. Your TPA should be involved in assisting you with this process throughout the period of disability.